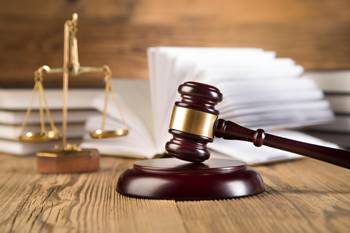 When deemed appropriate by a judge, a person is awarded alimony or spousal support as a condition of a divorce. Sometimes, people mistakenly think that alimony is automatically awarded to the spouse who earns less, but in Michigan, that's simply not the case. The Michigan Court of Appeals has determined that spousal support must be determined on a case-by-case basis and abolished the use of a formula adopted by lower courts.
Spousal support aims to ensure financial stability for a spouse who earned significantly less than their counterpart. Judges consider multiple factors when determining alimony, such as the behavior of both parties while married, the ability of both parties to work, the financial history of the marriage, and more.
Alimony is frequently awarded when one spouse has historically been the breadwinner while the other stayed at home to take care of the children and the house. Judges can determine whether alimony is permanent or temporary and will make this decision after a careful review of all of the facts surrounding the divorce.
Sometimes, one spouse will petition the court for alimony because they do not want to experience a change in the lifestyle afforded to them while married. In these instances, the other spouse will want to work with an experienced attorney to help the judge understand how alimony payments will impact their ability to remain current with their existing bills.
If you are a man who is going through a divorce, it's important to seek a divorce law firm with a track record of successfully representing other men in divorce cases. The lawyers at Gerkin & Decker, PC have worked diligently to protect the rights of men in all matters of family law since 1988. Ideally, both spouses can come to an agreement or compromise regarding financial matters, but that doesn't always happen and in these cases, expert legal representation is necessary. Whether you're just at the onset of a divorce, or your dissatisfied with your current representation, contact us today to schedule a consultation with an attorney who is prepared to fight for what's best for you and your children.