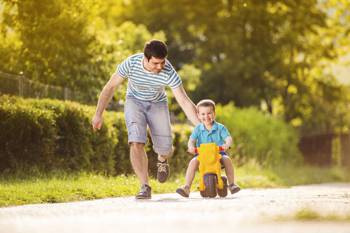 Child custody cases are tough on families. There's so much at stake, and when one party doesn't agree with the court's decision, they often wonder if they have any options. Michigan law allows chief circuit court judges to appoint a domestic relations referee to hear motions in a domestic relations matter. Child custody falls under the umbrella of a domestic relations matter.
In Michigan, any decision rendered by a family division judge may be appealed to the Michigan Court of Appeals. A parent can also request that a judge review the referee's decision. Suppose you are considering appealing a lower court's decision related to child custody. In that case, it is extremely important to secure the help of an experienced child custody & divorce law attorney for men.
Individuals who feel lost in a child custody decision can always petition the court to order parenting time, which is time set aside by court order for a parent and child to spend time together instead of formal custody or joint custody. The State of Michigan recognizes that relationships between parents and children should be maintained to the greatest extent and understands that time must be set aside for relationships to flourish. Sometimes, parenting time alleviates the need to appeal a referee's decision. Parenting time should always be considered by the parent not awarded custody.
In all child custody cases, parents should seek sound legal representation. While any lawyer authorized to practice law in the state can technically handle a child custody case, selecting a lawyer with a demonstrated track record of representing parents in child custody cases is wise.
If you are in the midst of a child custody case and do not have a lawyer, the lawyers at Gerkin & Decker, PC, can be relied upon to handle every aspect of your child custody case. We maintain a long history of receiving favorable rulings for our clients. If you have lost a child custody case and are seeking full or joint custody, contact us today to schedule a consultation.