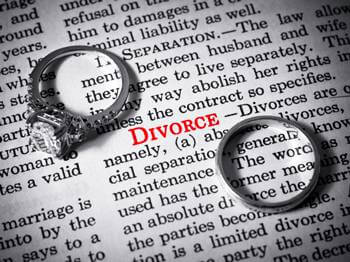 Collaborative divorce differs from traditional mediation in that a couple that has decided to separate agrees not to use a mediator or go to court. Instead, both parties participate in what is known as "four-way" meetings, where both have lawyers present to help ensure each person's specific needs are met for a settlement. This is especially important if the couple has children.
Lawyers are present solely to provide legal counsel, and the collaborative process is voluntary. It begins when both people sign a "participation agreement." This agreement is legally binding and stipulates that the attorneys will not represent either party should the case go to court.
This takes a great deal of pressure off both people seeking separation and can be advantageous for a dad. Dads don't have to lose everything in a divorce. If each person agrees to proceed amicably, there is a much better chance for a dad to negotiate a sensible alimony amount and a custody agreement that allows him to still play a significant role in his kids' lives and to have a say in their upbringing. This can be achieved without the overhanging threat of litigation. Still, for the process to go as smoothly as possible, it's a good idea to have the support of divorce attorneys who specialize in helping men during a divorce and in the aftermath.
At Gerkin & Decker, we understand that getting a divorce is not an easy decision. Still, many couples can separate on good terms, allowing for the best possible outcome for the spouses and their children. We have helped thousands of men negotiate better divorce settlements and can help you, too. Contact us today to schedule a free consultation!